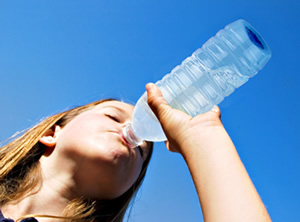 Looking to drink affordable, pure bottled water that does not contain fluoride, is delivered in the Perth metro area to Mandurah free of charge and provides health benefits? Look no further than Serpentine Spring Water.
Fresh, sparkling spring water direct from a natural spring located at the foothills of Western Australia's scenic Darling Range – a region renowned for its clean air, picturesque waterfalls and pristine water catchment areas.
Due to its unspoiled origin, Serpentine Spring Water is not only organic, but possesses a crisp, clean palate, enjoyed by adults and children alike. After many years of research, we believe Serpentine Spring Water is the best tasting spring water in WA.
With the added health benefits of increasing body hydration levels and vital minerals with each glass, now is the perfect time to start drinking Serpentine Spring Water.
And from around 67 cents per litre, delivered straight to your door, there's no reason not to call Serpentine Spring Water today, on (08) 9525 2385.